Billing & Payments
in Fargo, North Dakota
At Fargo Center for Dermatology, we believe that expert dermatology care should be both effective and affordable. We work with you to find the right options for care and treatment that fit within your budget. Contact our office to find out more about your individual payment options from one of our expert patient coordinators.
Insurance
We understand that insurance coverage can be a big factor when looking at your options for specialty dermatology care. We accept most local and national insurance plans in an effort to make a seamless experience for you.  We encourage our patients to check the specific coverage details of their plan(s), so that we can ensure you receive the right treatment at the right cost.
Patient Refunds
We pride ourselves on ensuring accuracy and completeness of our billing practices.  As such, our patient refund policy is as follows:
Patient accounts with a credit balance are reviewed every 60 days.
Refunds are issued to the appropriate party (patient, guarantor, or insurance company).
A refund may be sent outside of the above dates if identified and requested by the patient or insurance company.
Refunds will not be issued if the patient has an appointment within the next 30 days and it is expected that the patient will owe a co-pay, coinsurance, or deductible amount.
All refunds will be sent via check or credit card to the patient/guarantor at the address on file.
Any small balances under $10.00 will remain on the patient account for one year from deposit date. If unused within one year from credit, the amount will be written off the account.
Aesthetic Refund Policy
Patient accounts with a credit balance are reviewed every 60 days.
All aesthetic services are considered 'final sale' and are non-refundable outside of extenuating circumstances (which must be approved by Clinic Leadership).
Package pricing for aesthetic services include multiple treatments.  Any unused credits for package treatments after 12 months from purchase date will be considered expired and adjusted/deducted from the patient account and no longer available for use.
Payments collected as part of a Derm Dollars / A List Membership follow the guidelines outlined in the contract and are subject to change with any program updates.

Patients have 90 days from the expiration date of membership to use any banked funds in membership account.  After 90 days, any remaining funds will be adjusted/deducted from the patient account and no longer available for use.
Financing
Sometimes, life happens. That's why we accept the best in medical and aesthetic care financing, CareCredit. The financing offers six months of interest-free coverage on costs of over $200, so that you can get the care you need with a payment plan that fits your wallet. Contact us to learn more about options for affordable treatment.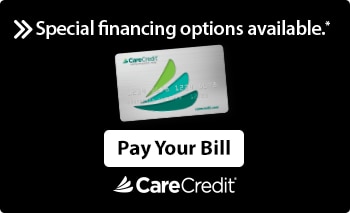 Patient Rights and Protections Against Surprise Medical Bills
If you have private health insurance, there are protections in place that provide visibility to your planned medical charges and fees when requested. If you're uninsured or you decide not to use your health insurance healthcare services, under these protections, you can often get a good faith estimate of the cost of your care up front, before your visit.
Patients who are uninsured or who choose not to utilize insurance coverage for medical services have the right to request a good faith estimate for the total expected costs prior to receiving care.  For cash-pay patients, a breakdown of costs for any tests or procedures beyond the overall medical visit charge are shared at the time of the visit.  You can request a paper copy of this estimate from our office at any time.  We will also keep a copy on file in your patient chart for future reference if need be.
If the bill you receive is at least $400 more than your good faith estimate, you can dispute the charges.  You have 120 days from the date on your bill to do so.
For questions or more information about your rights under the 'No Surprises Act', visit www.cms.gov/nosurprises.